Hello loves,
"One man's trash is another man's treasure." This statement rings so true to me:)!! I love going thrift store shopping because I always find great pieces that I can add to my wardrobe at a really good price. A couple of weeks ago, my husband and I went to our local Goodwill and I came across this grandma style cardigan that had a lot of patterns and flowers on it - which boarded the line of being really "ugly".

After contemplating whether or not to buy it, I finally gave in. I knew it had to come home with me and the more I thought about it, the clearer an outfit was becoming. It has so much personality and I am so glad I bought it. I was waiting for a perfect occasion to wear it and the occasion finally presented itself in the form of a Murder Mystery Dinner Show that took place in the 1950s. This is what I wore to solve the case and got a lot of compliments for it:).
Outfit Details:
Black Jeggings: Nordstrom's Rack (

similar

)
Necklace, Bracelet, Ring: TJMaxx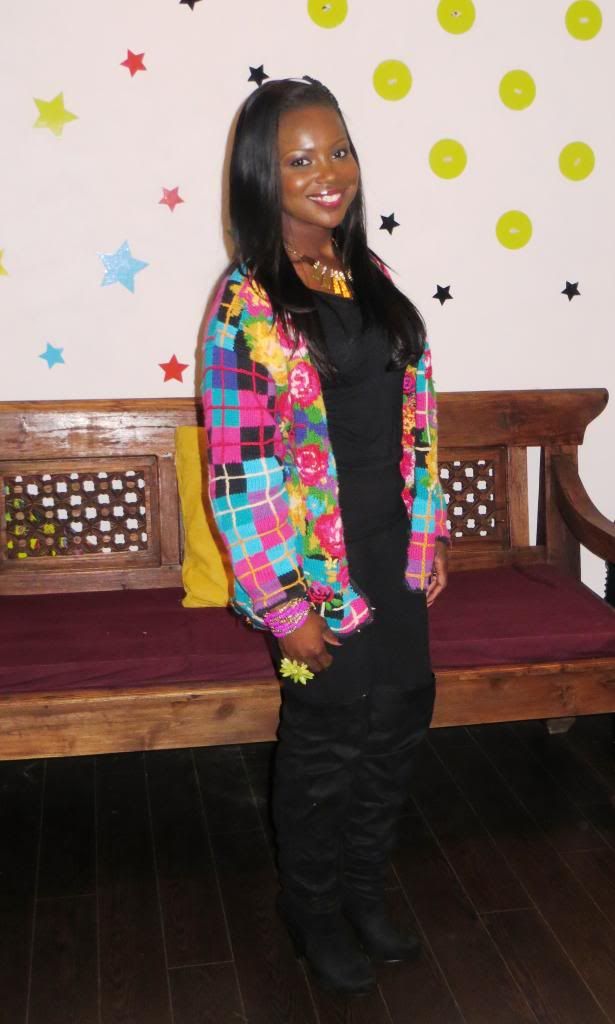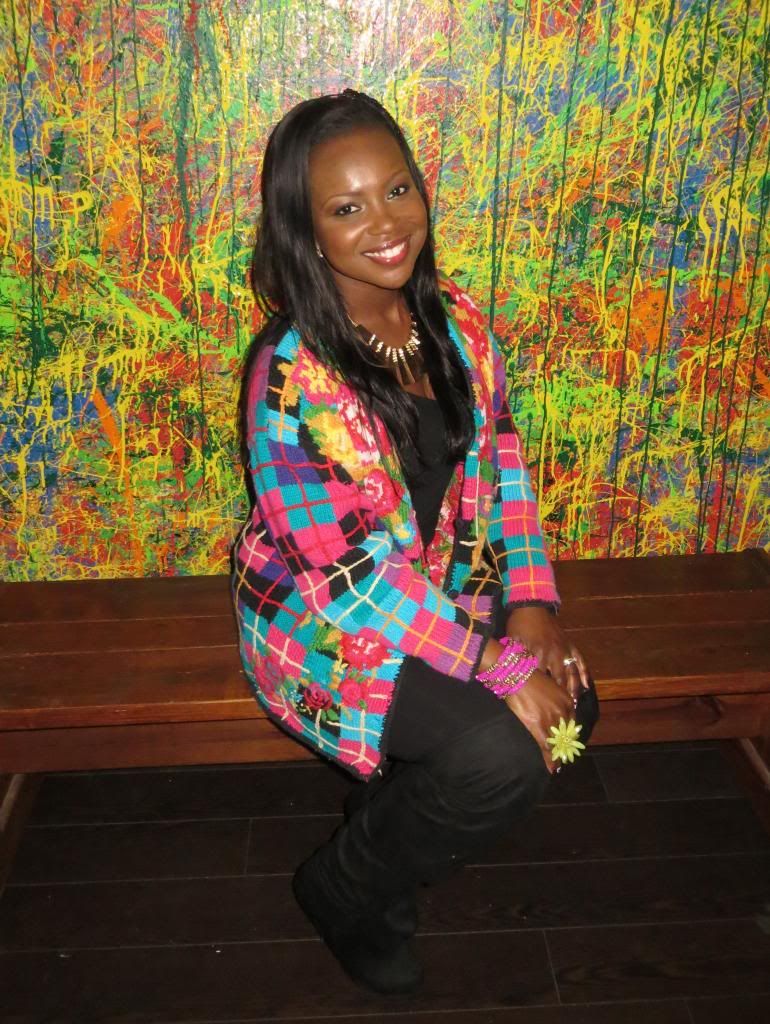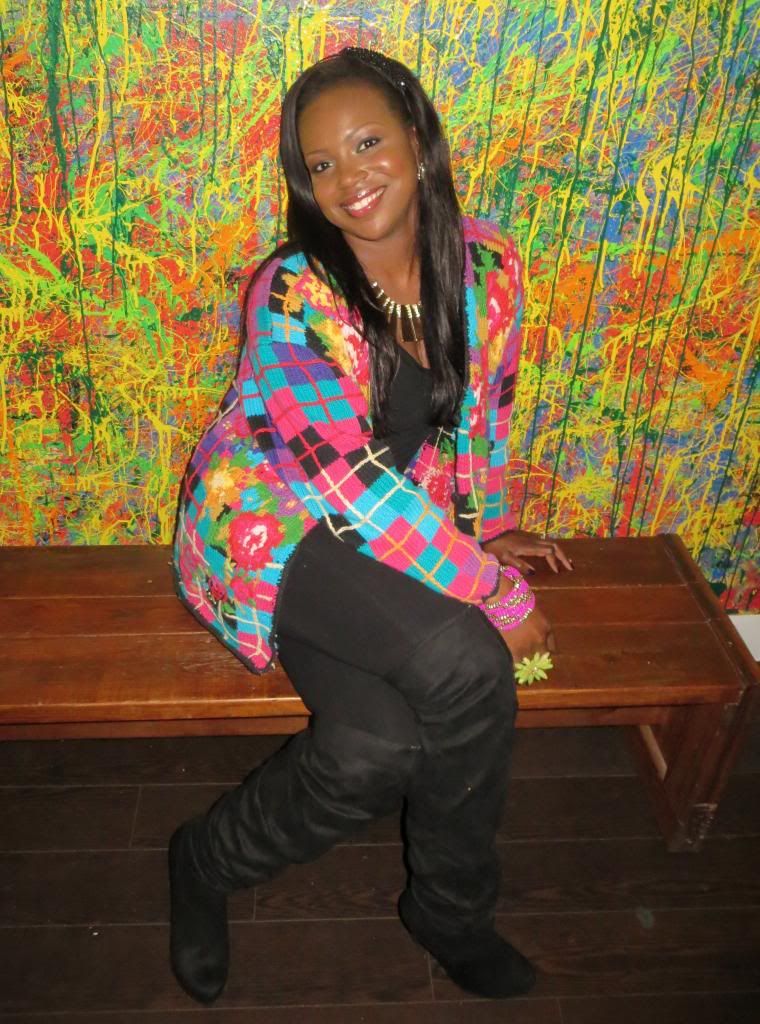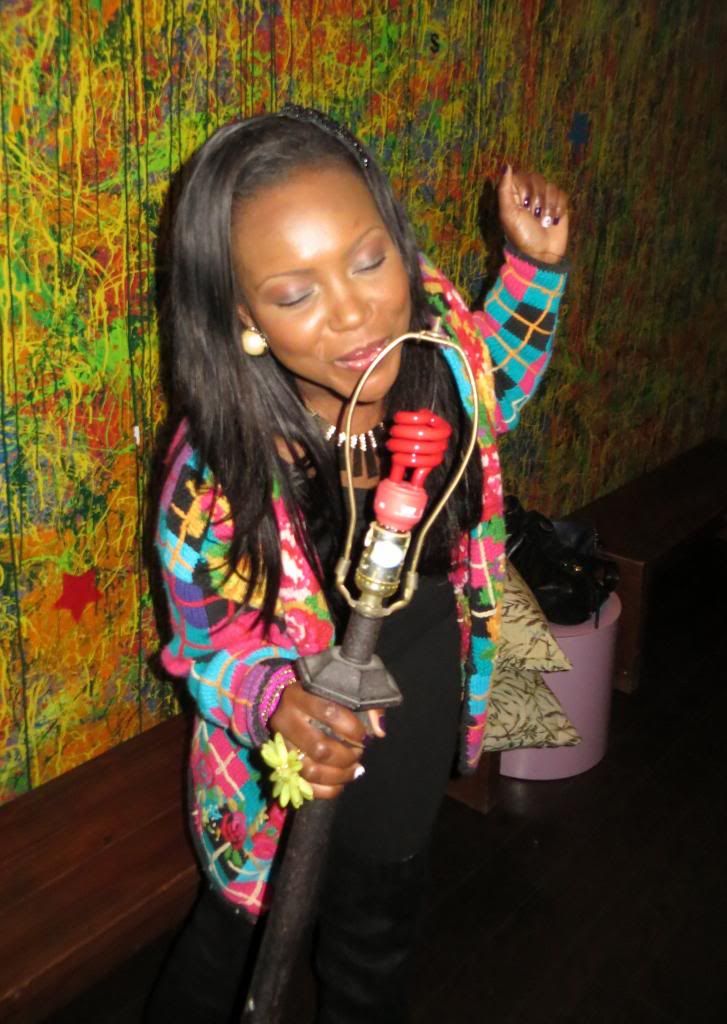 Yup that's me singing into a lamp thinking that it was a microphone:).
Thanks for stopping by. Fashion is what you make of it and taking something that is old and making it new is what fashion is all about. I hope this post inspired you to be daring♥!
Kikistyles101